ADJUSTABLE-HEIGHT BENCHES FOR SEATED BODYWORK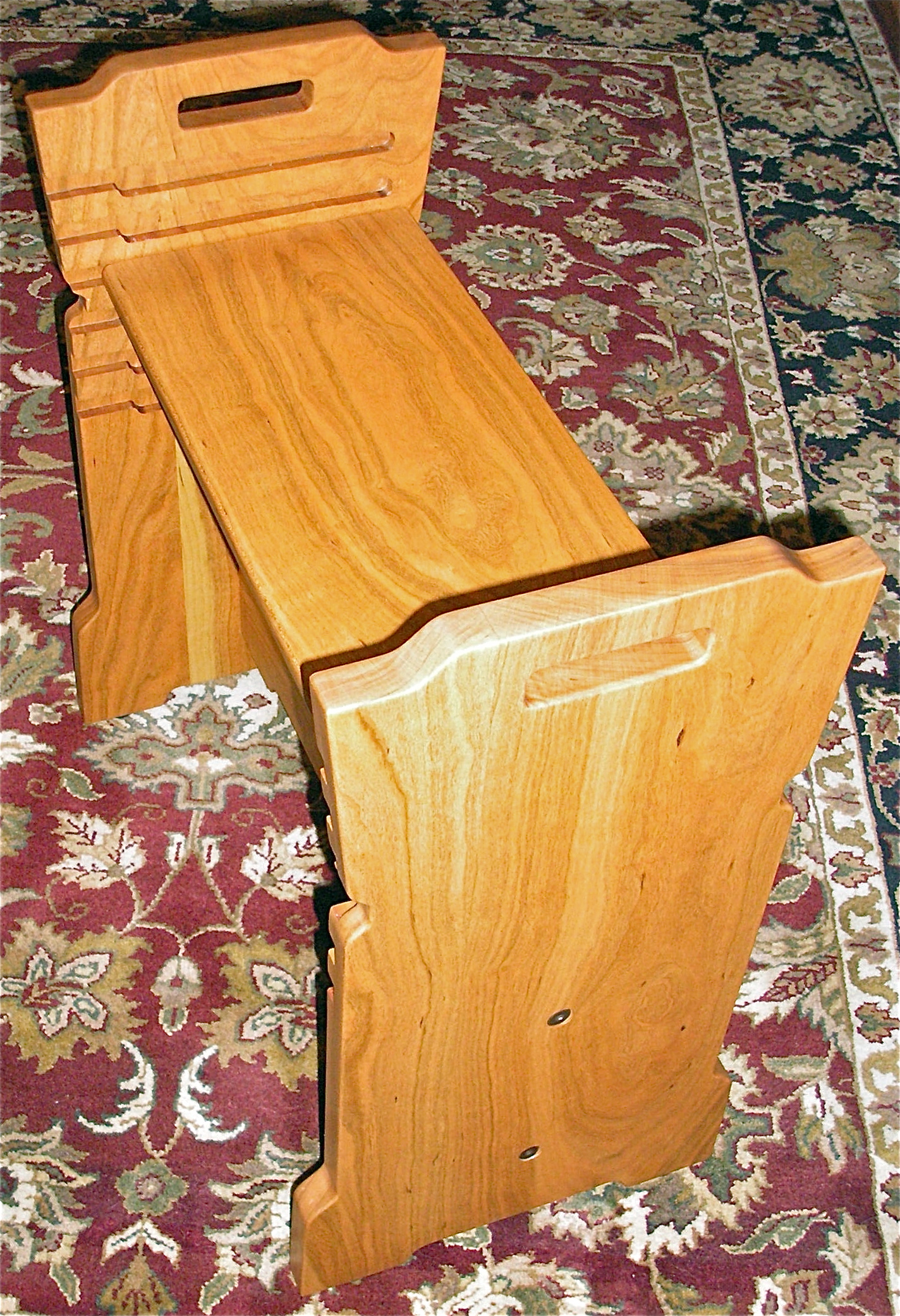 The Chinese Doorway style in Cherry. As it's name implies this design was inspired by a doorway I saw in a Chinese Garden.
Early in my KMI training I was shown how to perform seated bodywork on an adjustable-height bench. Now I use those techniques every session I give and the bench that my dad and I made for myself has proven very useful. I decided to make them available to purchase for a reasonable price (benches start at $400).
The benches we make are customizable. We offer several wood choices as well as four different side designs.
WOOD CHOICES
We offer Alder, Mahogany, Khaya, Sapele, Cherry, Maple and Walnut. We have also accommodated requests for other woods including Zebrawood--we just have to be able to find the wood in the right size. The cost of the bench reflects the cost of the wood (e.g. a bench made of Alder or Hard Maple would be closer to $400 whereas a premium Walnut bench would be closer to $475). Please don't hesitate to call or email me if you have any questions.
DESIGNS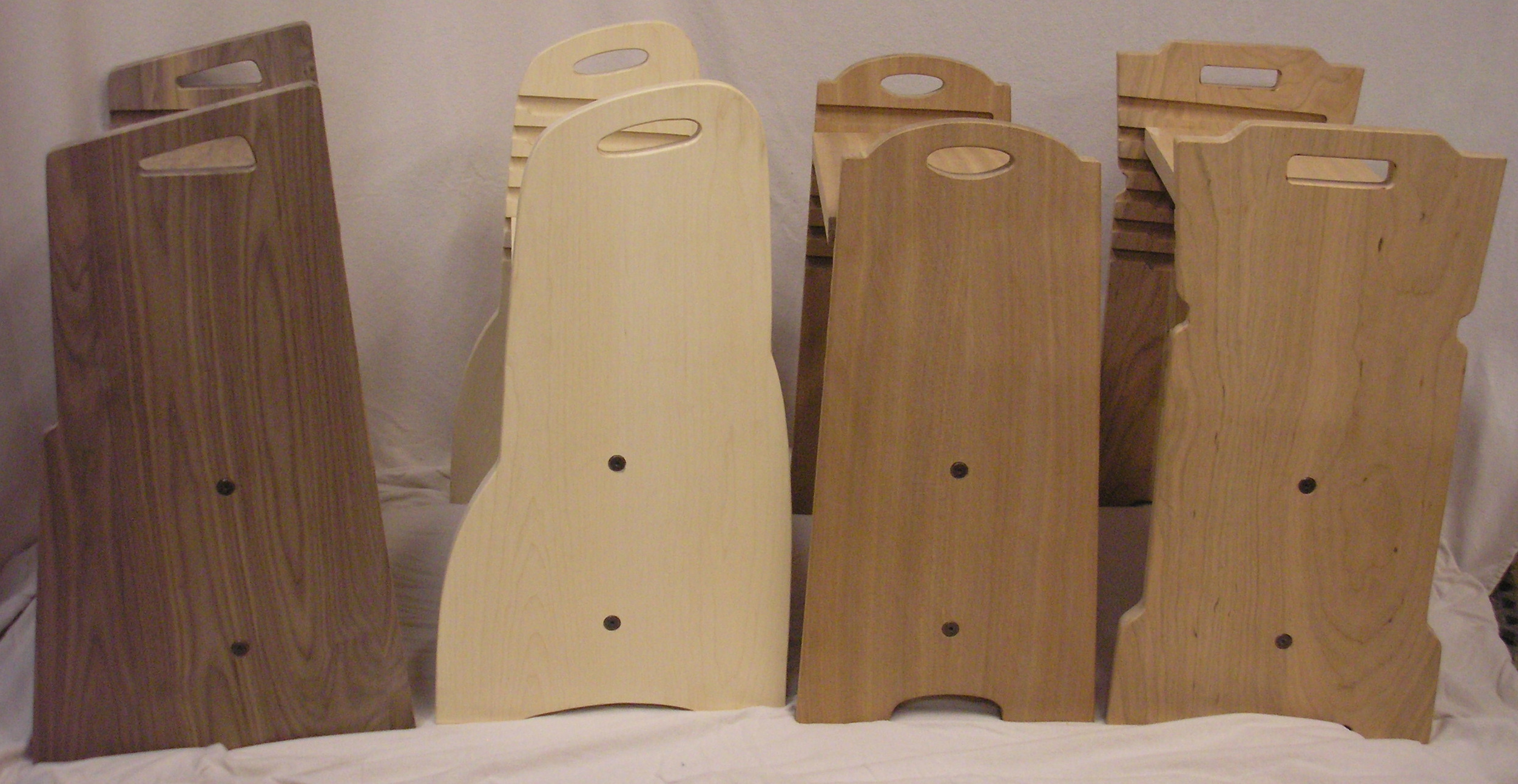 We currently offer four designs at no additional cost: (from left to right) the Spangler, the Waterfall, the Arts & Crafts and the Chinese Doorway. All designs have the same functionality (bench seat heights and weight). All the benches above are shown UNFINISHED in (from left to right) walnut, maple, sapele and cherry.
As a custom-order operation we will accommodate and encourage your unique requests. We can also add a routed side design--currently we have a Ginkgo leaf detail but we are open to your custom requests. Please keep in mind that custom requests will have an extra cost since we will have to create new drawings and router guides.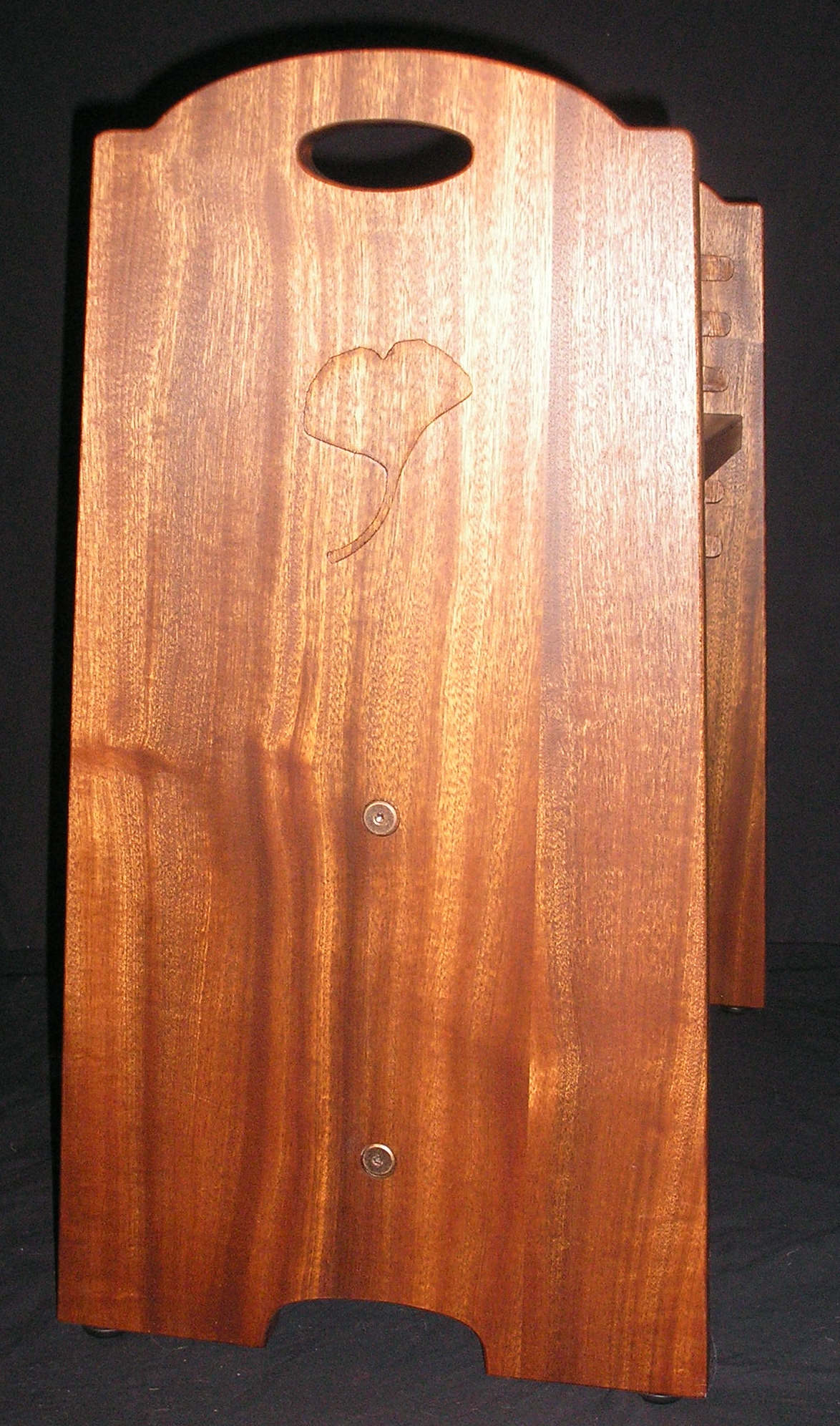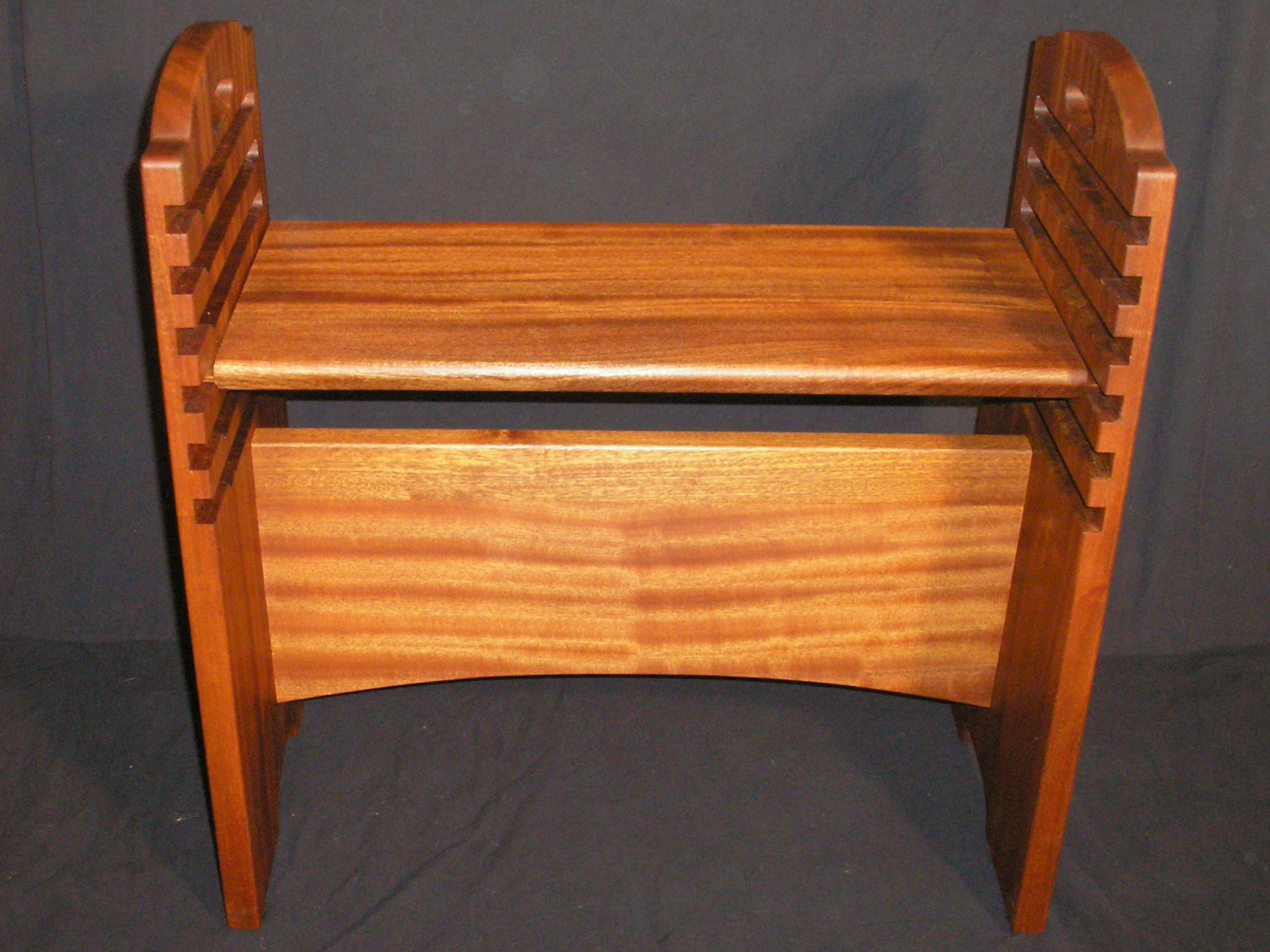 The bench pictured above is the Arts & Crafts style bench in Sapele wood with the Ginkgo leaf detail routed into each side.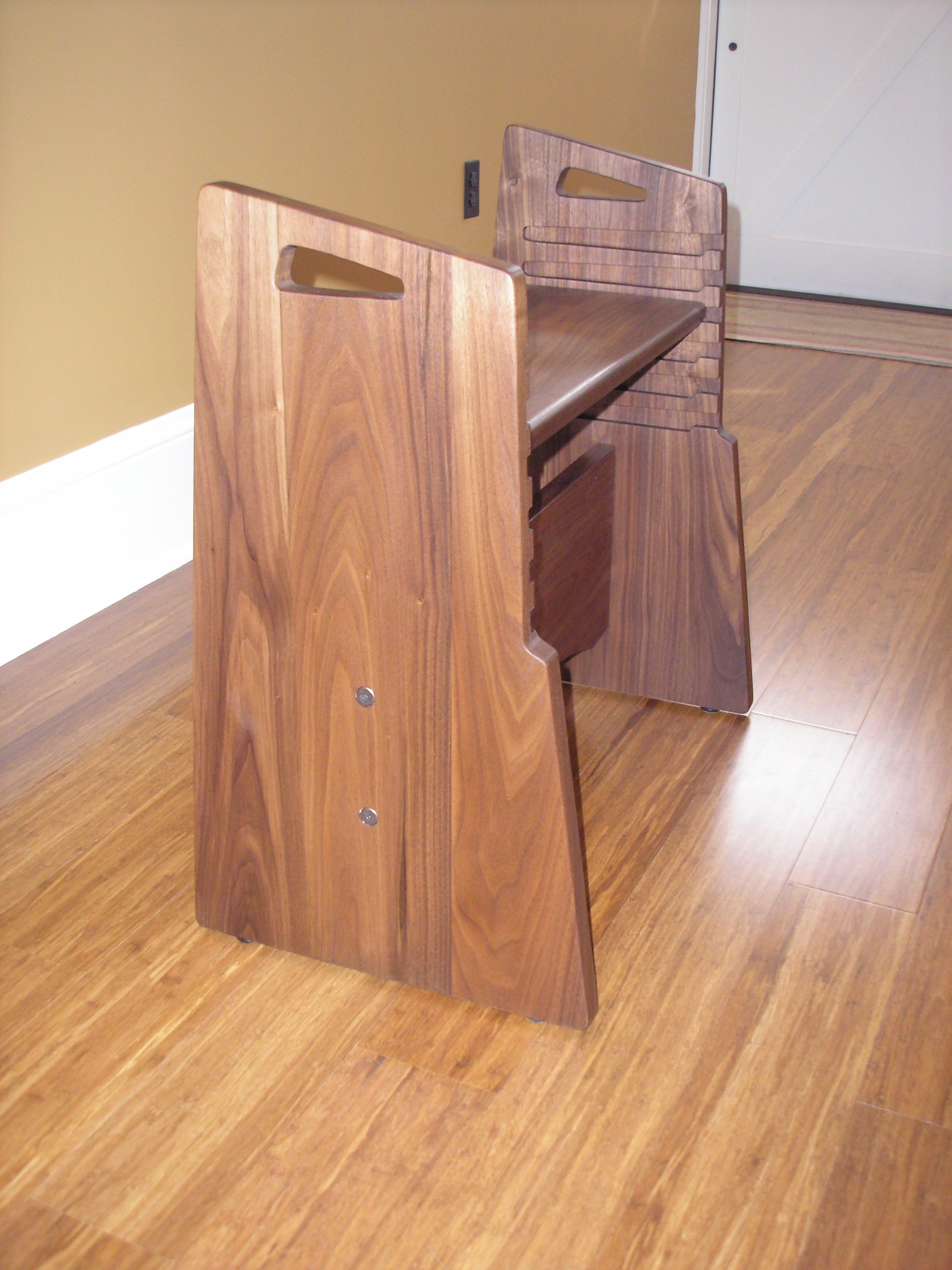 The bench pictured above is the Spangler style bench finished in walnut.
FYI: as these are furniture-quality hardwood benches they weigh between 18-25 lbs.